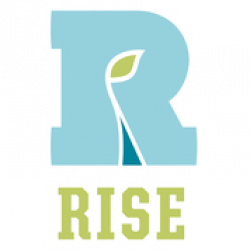 Description & Mission
RISE's mission is to educate, encourage, and empower men and women to rise to self-sufficiency. This organization strives to break the cycle of poverty, offering financial, emotional and spiritual tools. Their teachings related to career skills and financial literacy not only helps the student participating in their program, but also the family of that student. It is through these 10 weeks of coursework dedicating over 135 hours that students graduate and find in front of them opportunity to change their lives and their community for the better.  
Contact Information
411 North 38th Avenue, Hattiesburg, MS 39402
601-544-4855
Financial Stability Partner Agency, Workforce Development & Skill Training
United Way of Southeast Mississippi funds go towards the purchasing of the course materials and curriculum at RISE. Not only is this curriculum provided to students, but grant funds are also used to support RISE's efforts to transport students to and from class as well as to other critical appointments to gain employment. In addition, funds allow for some capacity building for the nonprofit through the purchasing of new computers for students to work on. 
New at RISE
This summer, amidst the COVID-19 Pandemic, RISE held an outdoor graduation for its Spring students. Six students graduated from the program, even when times were difficult. With the help of RISE's mentorship, they were able to power through to the finish line.

Meet Cory.
Cory was homeless when he first started his classes at RISE. He didn't have a job or any identification to use when applying for employment. At RISE, it was clear that Cory was intelligent and very likeable, but just needed some guidance on how to move forward. As he worked through his ten week session, RISE was able to obtain all of his personal identification for him and began working with MUTEH to find him housing. By his 8th week, Cory was able to move into an apartment. By Week 9, Cory mock interviewed with RISE's business partners and was even offered a job. 
After receiving a paycheck, Cory knew that he needed some additional help learning to manage his finances. With additional mentorship following the session, RISE's Money Management Instructor agreed to be Cory's personal financial advisor and went with him to open his first bank account. Cory now knows how to save and spend his money wisely. One year later, Cory is still living in his apartment, employed, and financially stable.