Welcome to Campaign Headquarters
United Way of Southeast Mississippi's mission is to cultivate partnerships in our community to improve the quality of living for everyone. We strive to make a positive impact in our service areas of Forrest, Lamar, Marion, and Perry counties by providing funds to partnering agencies addressing community issues in our four impact areas: education, economic mobility, health, and support services.
Here, you will find everything you need to have a successful campaign at your workplace. Rest assured, when you donate to United Way of Southeast Mississippi, you're doing more than giving money. You are fighting for a better life for everyone in our region.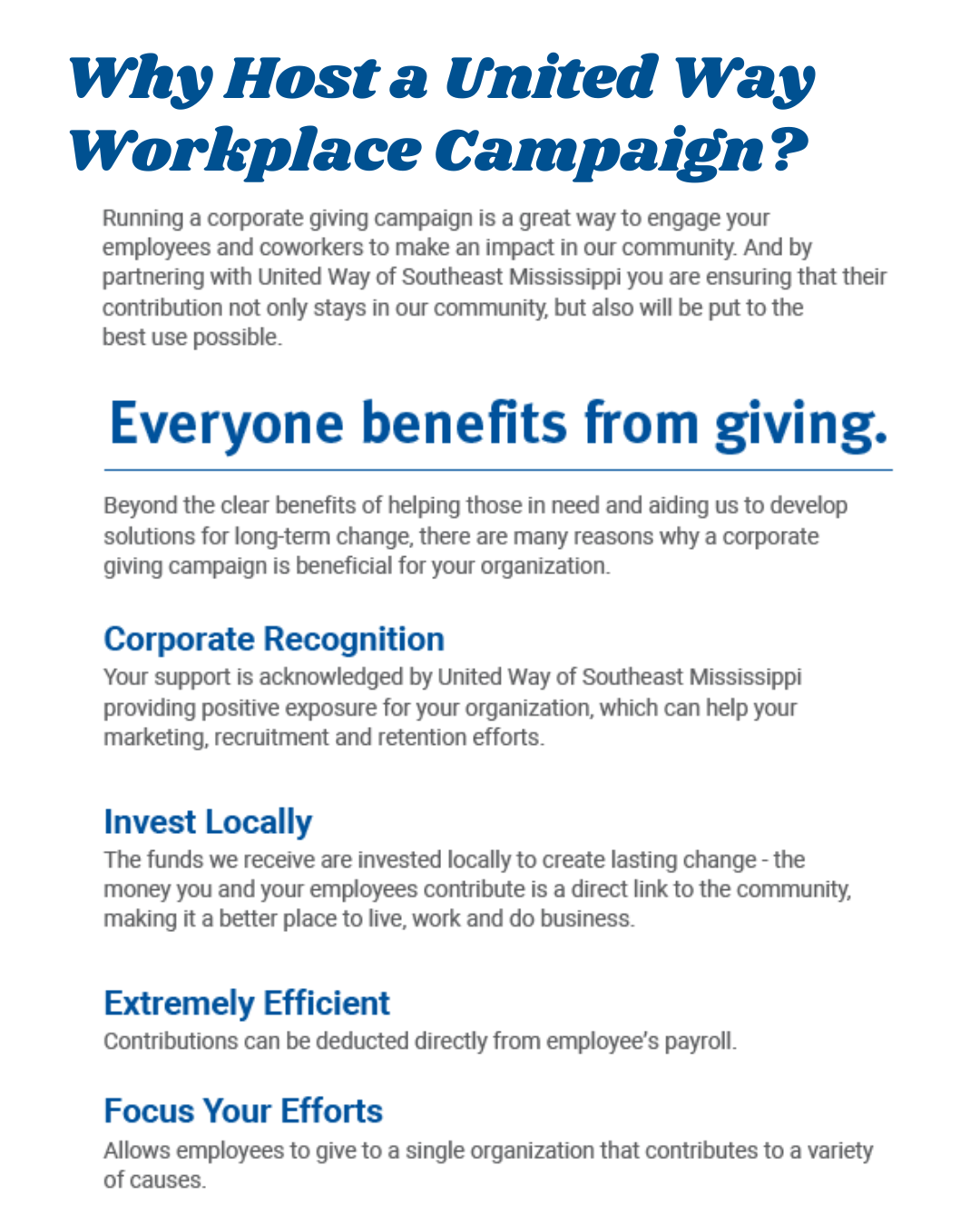 About This Year's Workplace Campaign
United Way's Workplace Campaign is a collective fundraising initiative led by local companies and their employees - like you - committing to fight alongside United Way to change lives.
As a Campaign Coordinator for your company, you will organize your own internal Campaign to raise awareness and educate employees about United Way and what we do - and give employees the chance to join the movement by making a financial investment in their community. This year's Campaign theme is "Give Hope, Change Lives."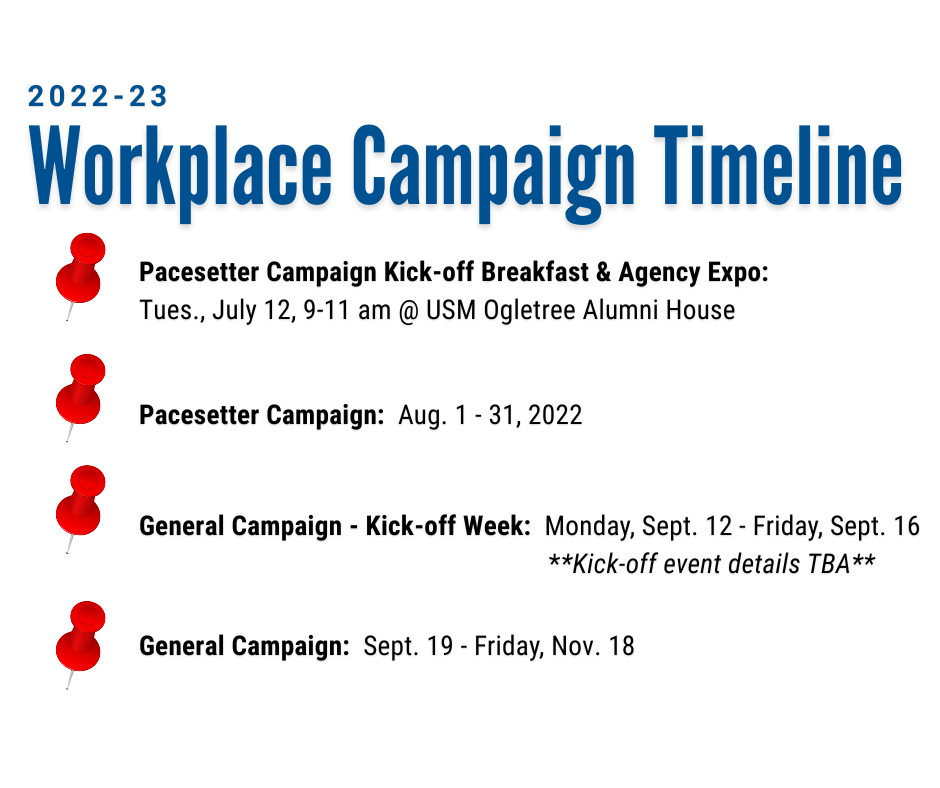 Setting The Pace For Community Change
Pacesetters are organizations that kick off their Campaigns early. Each Pacesetter organization will set their own goal for increasing participation or dollars raised. Essentially, Pacesetters are the trendsetters for giving.
The following companies led this year's Campaign Season by hosting Pacesetter Campaigns in August.