At United Way of Southeast Mississippi, we fight for quality education for every individual in every community of Forrest, Lamar, Perry and Marion counties. Improving education is part of our mission. We believe the future success of an individual starts with a quality education.
We fight for:
Kindergarten Readiness | United, we work to encourage early brain development and skill-building to ensure every child enters school ready to learn.
Grade-Level Appropriateness | Together, we prepare every student, especially those from low-income families, to be able to read on grade-level by third grade.
Quality Education Services | Hand in hand, we provide quality education services for children with special needs.
For more than 80 years, we have partnered with agencies in the community making positive differences in education (listed below). This level of impact cannot be done alone. We work with the game-changers and the hand-raisers to create better education opportunities for everyone, regardless of financial circumstances. Change does not happen overnight, nor can it happen with one solution. At United Way SEMS, we implement several initiatives to complement and extend the work of our partner agencies.
Our education initiatives include: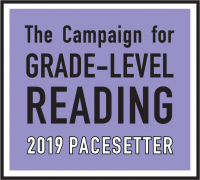 Will you join our fight for education? Email info@unitedwaysems.org today to learn how!
Education Partner Agencies:
Aldersgate Mission is improving reading levels of children through after-school and summer programs.
Children's Center for Communication and Development
The Children's Center at Southern Miss provides early childhood education and family support for infants, toddlers and pre-schoolers who have communication and developmental disabilities.
DuBard School for Language Disorders
This specialized school serves children with severe language-speech disorders, including development aphasia and childhood apraxia of speech, deafness and hearing impairments, as well as those with the written language disorder of dyslexia.
AMPACT Reading Corps, funded through grants hosted by the Pinebelt Foundation, provides tutors at Hattiesburg Public School District elementary schools giving personalized assistance to students, ensuring they are gaining the literacy skills needed to read on grade level. 
Additional Education Partners
United Way of Southeast Mississippi supports other education programs as well, such as Excel By 5, local Pre-K Collaboratives, Read Across America Day, and Area Development Partnership Education Initiatives.