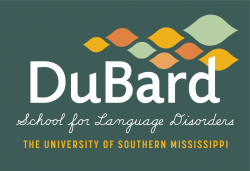 Description & Mission
The DuBard School for Language Disorders provides an 11-month program that offers intensive instruction for preschool and school-aged children with severe language-speech disorders and/or hearing impairments, including the written language disorder of dyslexia. The school offers guidance for parents and families. Children are taught using the DuBard Association Method®. DuBard School also provides outclient therapy, evaluations and resource/referral services.
Contact Information
118 College Drive, #5215, Hattiesburg, MS 39406
601-266-5223
Education Partner Agency, Kindergarten Readiness
United Way of Southeast Mississippi funds are used to support the outclient therapy services at the DuBard School. These fee-based services are often provided to individuals who may not need as intensive therapy as students or are out of the age-range that their 11-month program serves. United Way funds allow for this financial assistance to families in addition to purchasing therapy tools. 
The DuBard School in the News
The DuBard School, like many other schools have had to adjust how they provide their services. Click below to learn more about how they are meeting with students virtually and keeping their classrooms safe.

Meet Avery.
Avery came to the DuBard School just before she turned five years old. Her family waited for 18 months to receive the news that she would be able to become a student at the DuBard School due to the extensive waitlist for the school's services. During this time, the family saw Avery's confidence decrease as her speech disorder impacted her every day life. 
Three years later, not only is Avery's speech flourishing, but so is her personality! The DuBard School loves to hear from the families of their students, especially when the stories are so positive. Avery's mother remarked on her progress, "I've really seen improvement everywhere on her. Now she's a little social diva sassy girl. I'm glad that she was given the opportunity when she was. I am appreciative of it every day."
The DuBard School provides more than speech and language therapy to the students who attend the school. They provide possibility and opportunity.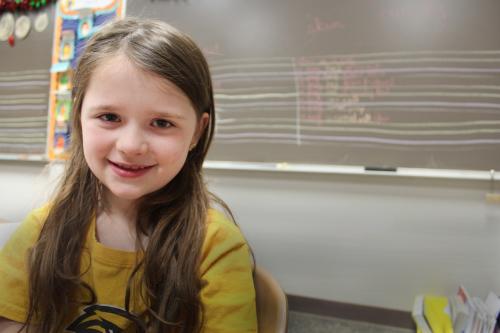 Volunteer with The DuBard School
The DuBard School provides clinical opportunities for the University of Southern Mississippi's masters program in the School of Speech and Hearing Sciences in the College of Nursing and Health Professions as well as in the Dyslexia Therapy masters program in the School of Education.