PARTNER AGENCY SPOTLIGHT:
CHILDREN'S CENTER USES TELETHERAPY TO REACH CLIENTS DURING PANDEMIC
Like other organizations providing in-person services, The Children's Center for Communication and Development was faced with challenges they've never before seen when COVID-19 forced their staff and the families they serve into homebound isolation in March 2020.
The Children's Center quickly shifted from in-person therapy to teletherapy when restrictions prohibited the staff from being able to serve children and families in the Center or in their home, daycare, or school setting.
"The staff swiftly adjusted to a whole new way of providing therapy for our little ones and began treating children and coaching families through virtual formats, knowing that halting therapy is simply not an option during these pivotal early years in their lives," said Sarah Myers, director of The Children's Center.
A NEW WAY OF SERVING THEIR KIDS
The Children's Center, a service of The University of Southern Mississippi, provides a variety of therapy services for children age 0-5 in South Mississippi. Their therapy services include speech, physical, occupational, and behavioral. They also provide audiological, listening, and spoken language services, CVI (Cortical Vision Impairment) services, and special instruction. Additionally, they train families, pre-professionals, and professionals in the above mentioned areas. 
Typically, these services are done in person, but due to the pandemic, the staff had to go virtual with teletherapy. Teletherapy is therapy provided through a live video connection, over the internet. It has made it possible for The Children's Center to continue providing essential, life-changing therapies for children and has allowed them to continue providing support for families through a very difficult, uncertain time.
"Nearly all of our 120 families continued receiving therapy via virtual or phone formats throughout the pandemic," Myers said.
She said there are advantages and disadvantages to teletherapy.
"The use of teletherapy has been advantageous, as some families have flourished even more through this therapy format and, partly for that reason, we will continue to offer tele-therapy as an option even when it is not a necessity due to pandemic-related restrictions. The main disadvantage has been finding ways for all of our families to access therapy virtually."
HOW UNITED WAY DOLLARS HELP
As a partner agency of United Way of Southeast Mississippi, the Center receives funding from United Way, which is made possible through donations from the public.
"United Way dollars help fund the equipment needed to provide these services and help cover the cost of transportation for our therapists who travel to see children in the home, daycare, and school setting," explained Myers. "The Children's Center has used United Way funds for the purchase of iPads and computers to help facilitate online therapy."
LOOKING TO THE FUTURE
While they are closed for the summer, the Center will start its new therapy year in August. If families would like to be added to their waitlist for future services, they can visit usm.edu/childrenscenter and click on "apply now."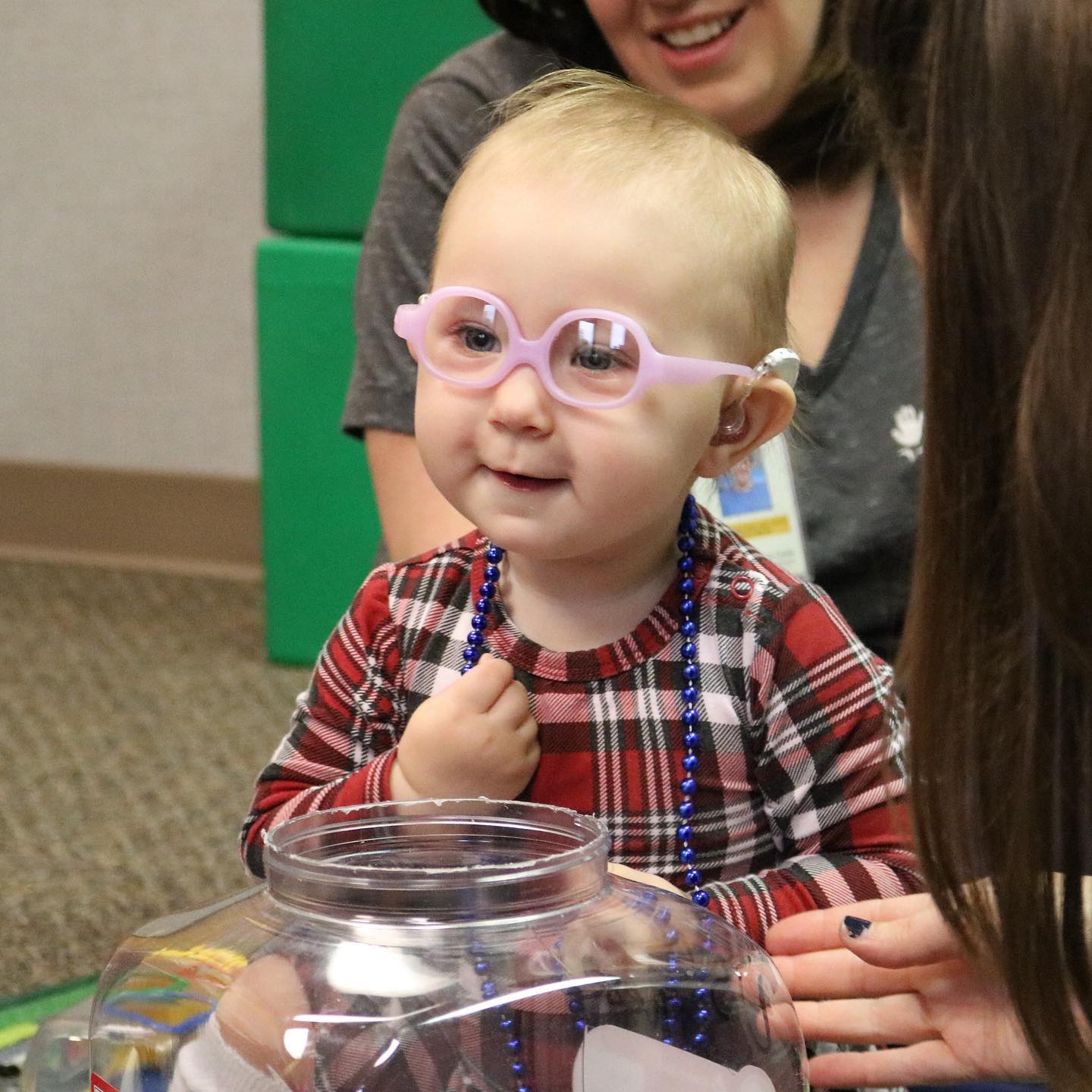 DID YOU KNOW…
…The Children's Center began in 1974 and served children out of one small room in the Speech and Hearing building on USM's Hattiesburg campus? They now serve over 100 children annually and have locations on both Hattiesburg and Long Beach campuses.
…They have an ongoing partnership with Forrest General's NICU department? They help with their monthly NICU follow-up screenings and many of their enrollees are referrals from Forest General's NICU.
…Did you know that The Children's Center is a completely separate program from The DuBard School, another UWSEMS partner agency also located on USM's Hattiesburg campus? The Children's Center is often mistaken for their neighbor, but the Center provides cost-free early intervention services for children age 0-5, and their services include motor and behavior therapies, while The DuBard School serves school-age children and uses the Association Method to help children with speech/language needs and learning disabilities.