HATTIESBURG, MISS. – United Way of Southeast Mississippi (UWSEMS) is helping to expand access to community services in Marion County through new and old partnerships with agencies serving the area.
The nonprofit – which funds other nonprofits and programs throughout the region dedicated to improving health, education and economic mobility in local communities – has partnered with Hope Community Collective. Hope Community Collective provides multiple services to families and individuals in the Columbia area, including various educational classes, specialized counseling and an emergency food pantry.

Specifically, United Way funds Project Hope, an arm of Hope Community Collective that provides adult education classes for life skills, anger management, drug and alcohol recovery, parenting education and G.E.D. preparation.
"Our mission and purpose is to meet and invest in the needs of those who are seeking a life change, as well as work hand-in-hand with various municipal, county and state-run departments, such as drug courts across multiple counties, Mississippi Department of Corrections, Child Protective Services, among others," said Project Hope Director Brent Pendleton.
UWSEMS also funds the organization's emergency food pantry operating out of Columbia, which provides supplemental shelf-stable groceries to families suffering from food insecurity due to unforeseen hardships.
"We have seen a huge increase of families struggling. Not only with job insecurity and hunger, but heightened anxiety, stress, mental health struggles and unhealthy coping methods have led to even more difficulties," said Martinez. "This partnership will make a huge difference in how we serve Marion County because every dollar of funding will be used to further our mission of enriching families in our community."
Also offering services in the area is Kids Hub Child Advocacy Center, another United Way partner agency. The center opened their new Columbia office in 2020, where they provide forensic interviews, family advocacy, mental health and multidisciplinary team case review in response to child abuse cases.
From their Columbia location, Kids Hub serves all of Marion County, as well as Lawrence and Jefferson Davis Counties. Executive Director DiDi Ellis said while their organization has always served Marion County, they had done so out of their Hattiesburg office until June 2020. She said given the amount of cases they assist with from the area, opening a Marion County office just made sense.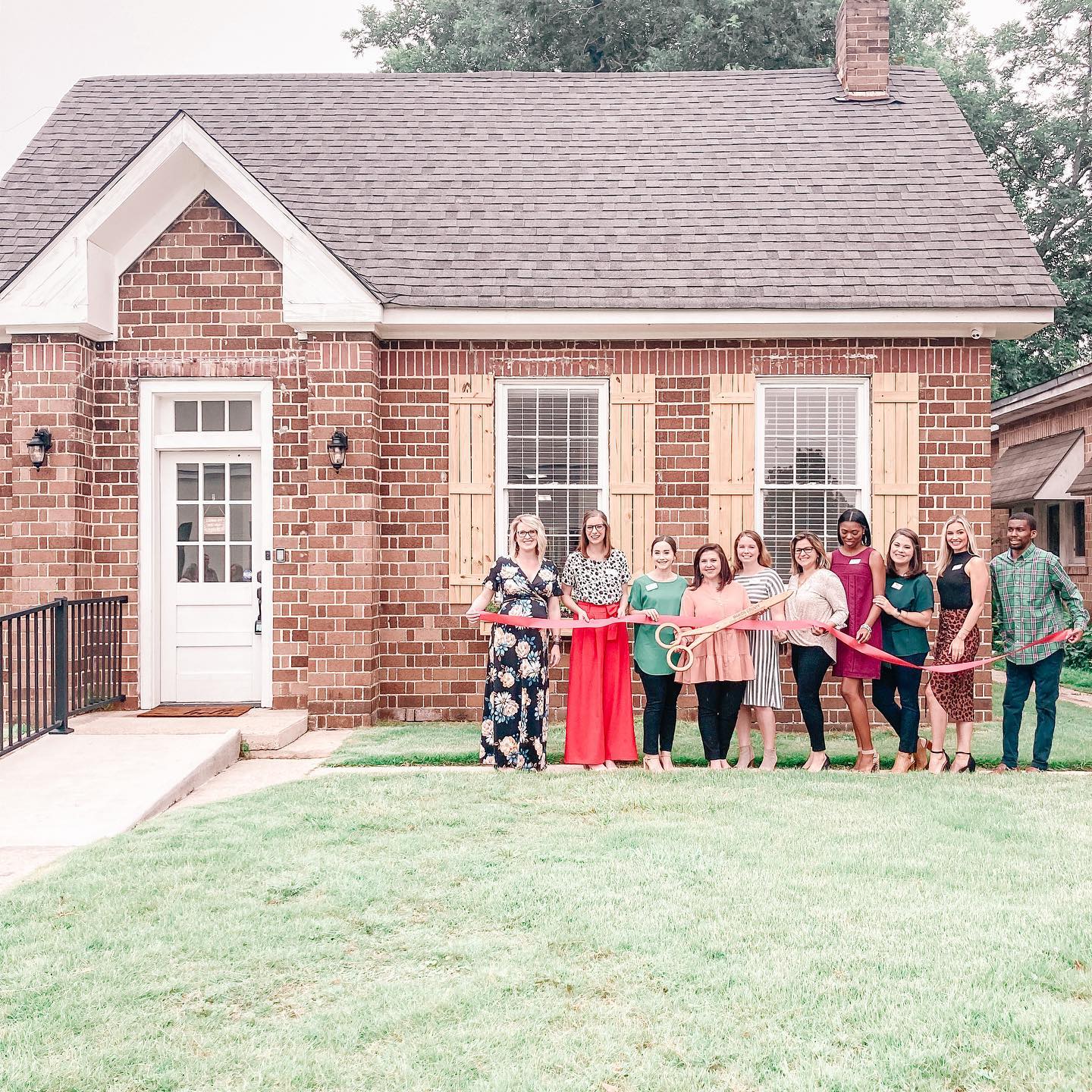 "When reviewing the data, approximately one third of our case load was from Marion County, and when serving that number of children we recognized the burden we were placing not only on families to travel to Hattiesburg but also the burden we placed on law enforcement and Child Protection Services," said Ellis. 
"By opening a satellite facility in that community, we assumed the burden of traveling and therefore increased access to our services for Marion County. This also allowed for us to offer more reasonable access to the Lawrence County families we were serving while also expanding our service area to include Jefferson Davis County, which was classified as unserved by [Child Advocacy Centers]."
United Way of Southeast Mississippi provides funding to support Kids Hub's forensic interview program and helps to ensure the organization maintains quality forensic interviewers for all counties served, including Marion.
"The partnership with United Way helps us not only in relation to funding, but it is also instrumental in increasing the footprint for Kids Hub with local businesses and organizations that participate in [United Way's] workplace campaigns. While we have been in existence for almost six years, still so many do not know about our organization and the services we provide," Ellis said.
Meanwhile, another United Way partner that has long served Marion County has also taken their services to a new level in an effort to better serve the local community. Domestic Abuse Family Shelter (DAFS), a nonprofit that helps victims of domestic violence and their children, has been serving Marion County for more than three decades, according to DAFS Executive Director Rebecca Stewart.
"First and foremost, we offer emergency sheltering for domestic violence victims, their children and their pets. These emergency services are available for every person in our service area of 11 counties at no charge. We also offer counseling, legal services and other services on a case-by-case basis," said Stewart.
"Although we have been working with victims [in Marion County] for many years, we've recently initiated a new lethality program that will allow us to train sheriff's deputies and city police to better respond to domestic violence cases. We look forward to speaking with officers soon so we can help save more lives and help people break the cycle of abuse."
Stewart said the partnership with United Way provides much needed funds to maintain all of their services free of charge for those who need them. 
"If DAFS did not receive funding from the United Way of Southeast Mississippi, it would impair us as an agency the ability to provide the desperately needed services to victims of domestic violence in Forrest, Lamar, Marion and Perry Counties."
Tracie Fowler, CEO/president of UWSEMS, said having partnerships with local agencies that intentionally serve and are located in Marion County is a vision realized.
"It has been a long-term goal of our United Way to increase our presence and reach in the Marion County area through partnerships with agencies that actively and directly serve the people there. Marion County is a part of our service area, but a lot of Marion residents don't realize that," said Fowler. "By partnering with organizations like Domestic Abuse Family Shelter, Kids Hub Child Advocacy Center and now Hope Community Collective, we are seeing that vision blossom into reality. We hope that through these partnerships, we will create an even greater impact in the local community."
To learn more about United Way of Southeast Mississippi's partner agencies, click here.