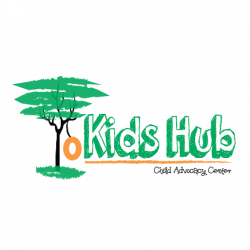 Description & Mission
Kids Hub Child Advocacy Center's mission is to utilize a multidisciplinary approach when responding to child abuse in a way that helps to reduce trauma for child victims and their non-offending caregivers through the use of advocacy, education, prevention and referrals for appropriate services. Through community education, Kids Hub is able to provide training at a variety of levels for learners. 
Contact Information
22 Millbranch Road, Ste #1000, Hattiesburg, MS 39402
601-909-6294
Health Partner Agency, Access to Quality Healthcare
United Way of Southeast Mississippi funds are allocated to two programs within Kids Hub CAC: one focused on prevention and another focused on intervention. The Community Education aspect of Kids Hub is vital to the protection of children in our area. These trainings consist of basic child abuse training, Darkness to Light, Forecast with and without the use of the Simulation House, and the Handle with Care program.
Kids Hub CAC has brought a new intervention to the area, filling a gap in care for children who are coping with trauma. Funds from United Way are being used for the professional development for Kids Hub clinicians to learn new methods and approaches to better serve the children they see. Funds are also used for client assessments and therapeutic tools.
Kids Hub in the News
Kids Hub CAC has been located in Hattiesburg since 2015, serving children from five different counties. They have recently been able to open a satellite location in Marion County to better serve Marion, Jefferson Davis and Lawrence Counties.

Meet Kayla.
Kayla was sixteen years old when she was first brought to Kids Hub after allegations were made that she was being assaulted by her adoptive father. Unfortunately, after her mother insisted that this was not the case and Kayla's non-disclosure of abuse occurring during a forensic interview, nothing could be done. A year later, Kayla came forward with new allegations of abuse toward her father and is now the mother of a young child. CPS and law enforcement quickly brought Kayla to Kids Hub again for a forensic interview and advocacy services. During this time, she discloses the abuse and the baby is her adoptive father's as well. 
From there, Kids Hub advocated for Kayla and her child through each step. They were able to retrieve items from the community closet that would assist her and her child, worked with CPS to ensure they were placed into a safe foster home, and advocates worked with law enforcement to retrieve a warrant for DNA for a paternity test. It came back positive.
Currently, Kayla and her baby are both doing well in a foster home together, safe and cared for.