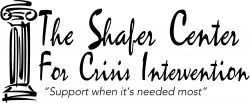 Description & Mission
The Shafer Center provides support, counseling, referral and information to victims of all types of sexual assault and survivors of homicide and suicide victims. It provides a 24-hour Crisis Line for direct toll-free service and offers escort services to accompany a victim to the hospital, police department and/or court proceedings. The agency educates the community on issues related to homicide, the sexual abuse of children and adults and in regard to personal safety and rape prevention.
Contact Information
507 North 37th Ave, Hattiesburg, MS 39401
24 Hour Support Line: 601-264-7777
Office Line: 601-264-7078
Health Partner Agency, Access to Quality Healthcare
United Way of Southeast Mississippi funds act as a matching grant for the Shafer Center to receive funds through VOCA. These funds then go towards expenses that cannot be covered by federal grants associated with administrative costs, including liability and insurance fees, utilities, and operating costs. In addition, these funds provide capacity-building opportunities for the Shafer Center, supporting primary prevention programs such as bystander trainings. Finally, these funds cover the costs associated with the Shafer Center's Suicide Family Support group which is not covered by any federal grant monies.
Shafer Center in the News
United Way of Southeast Mississippi recently had the opportunity to interview Kim Newell, executive director of the Shafer Center, about providing services during the COVID-19 pandemic.

Meet Peggy.
After the murder of her son, Peggy reached out to the Shafer Center to seek help in coping with the violent loss in her life. The Shafer Center recommended that Peggy begin participating in some individual counseling sessions to help her process what had happened to her family, as much had changed since her son's passing. Not only was she dealing with grief, but she was also now grappling with becoming a parent again as she and her husband took in her son's children. 
After completing some individual counseling sessions, Peggy began attending the Sharing our Strength Homicide Survivor's Group where she was able to meet other parents who were learning to live life after the trauma of losing a child to homicide. Not only did she find support through this group, but the Shafer Center was there to support Peggy and the rest of the family throughout the trial of his murderer. Unfortunately, the guilty verdict did not provide closure, as it usually never does. Peggy continues to attend the Sharing our Strength Support Group to not only help herself through the days and years ahead but to be an encourager to other who face similar circumstances.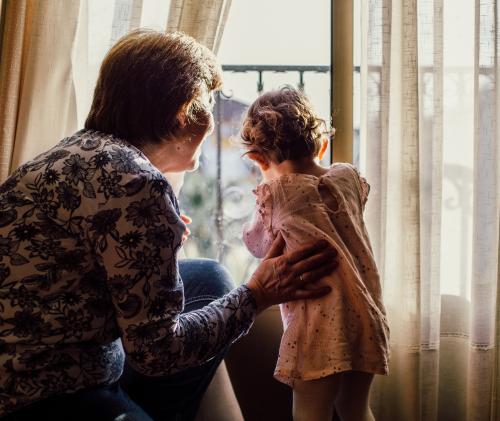 Volunteer with The Shafer Center
The Shafer Center for Crisis Intervention is in need of committed individuals to answer the 24-hour support line.