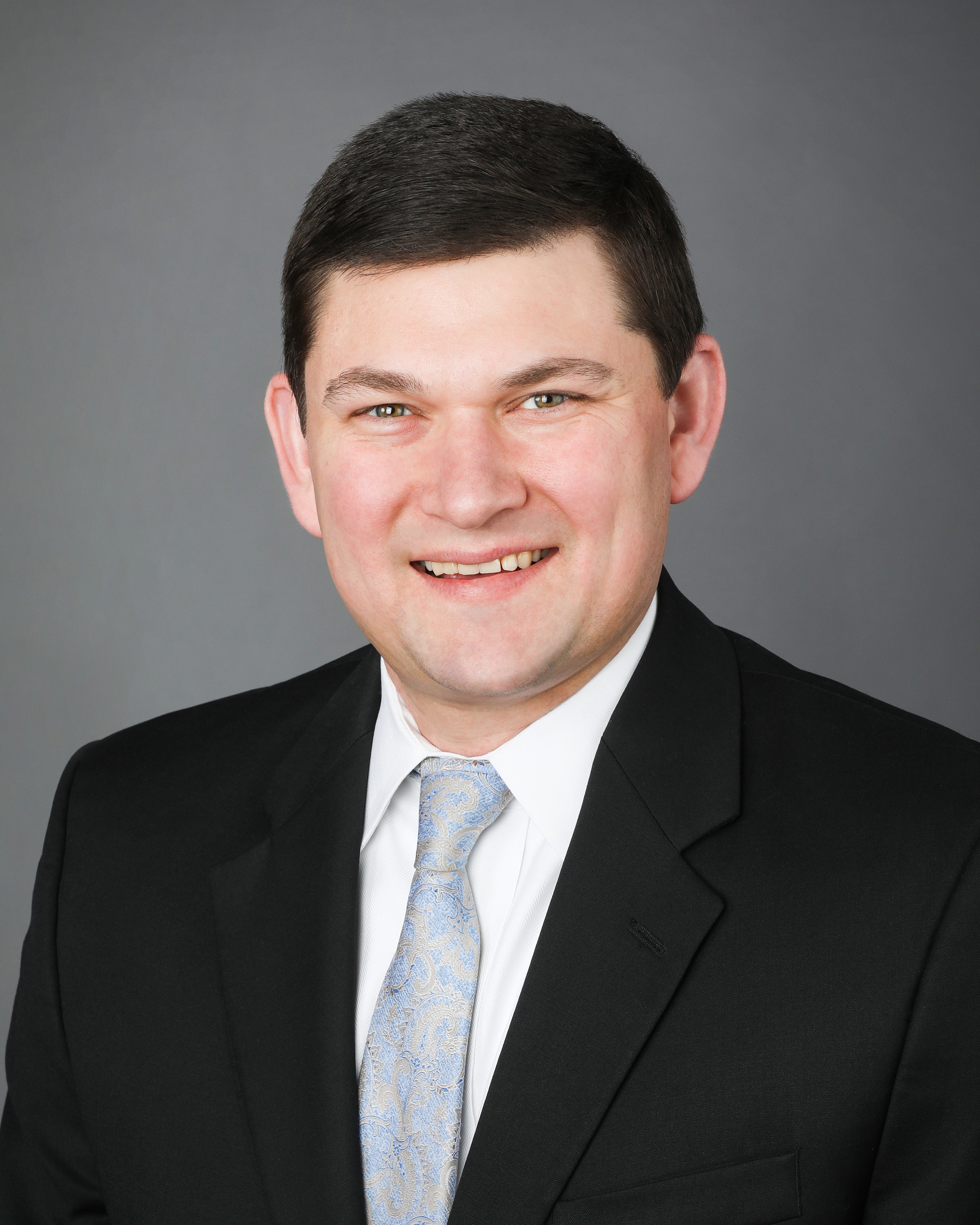 Chase Blankenship, 2022-23 Board Chair
Organization awards more than half million in funding to area nonprofits
HATTIESBURG, MISS. – United Way of Southeast Mississippi has announced Chase Blankenship, Market President and Senior Vice President for The First Bank in Hattiesburg, as its 2022-23 board chair.
Blankenship is serving his third three-year term as a board member and has previously volunteered with United Way as the Resource Development Committee Chair and as a member of the Community Impact Committee. As board chair, he will work with fellow board members and community partners to improve the areas of education, health and economic mobility throughout the region.
Blankenship replaces Vice President of Area Development Partnership Todd Jackson, whose term as board chair ended March 31. Jackson remains a member of the Board of Directors as past board chair and will continue to serve on the Executive Committee. 
"As we come out of the past two years, it's important that we stay united and one of the best ways to do this is through an organization like United Way that serves multiple agencies and multiple counties," said Blankenship. "I'm honored and humbled to serve as Board Chair this year for an organization with such an incredible history for serving those most in need in our communities."
United Way also added five new board members who began their three-year terms on April 1: 
-    Chris Miles, Producer, Combined Benefits Administrators, Inc.
-    Corey Proctor, Planning Director, Forrest County 
-    Frank James, III, General Manager, Hilton Garden Inn 
-    Jana Causey, Ph.D., Vice President for Forrest County Operations, Pearl River Community College
-    Ryan Hinton, Senior Vice President, Hancock Whitney
They join current board members: 
-    Jaclyn A. Bayliss, Citizens National Bank
-    Allen Anderson, Anderson Design Center
-    Katie Anthony, Ph.D., The University of Southern Mississippi
-    Chase Blankenship, The First Bank
-    Allen Bonner, March Christian Therapy
-    Celeste Brown, South Mississippi Planning & Development District
-    Phyllis Chambers, DNP, RN, NE-BC, Forrest General Hospital
-    Ken Crumpton, Crumpton Insurance
-    Jerry DeFatta, USM Alumni Association
-    Shameika Donaldson, Hattiesburg Clinic
-    Bill Dyer, Hood Industries
-    Rebecca Geiger, Parish Tractor
-    Jeffrey George, Mike Rozier Construction
-    Shane Germany, Landry Lewis Germany Architects
-    Karen Griffis, Regions
-    Tawnya Holliman, MSU Extension Service
-    Annie Jackson, PhD, MA, MS, PCMHT, Canopy Children's Solutions
-    Todd Jackson, Area Development Partnership
-    Teresa Poole, PhD, William Carey University
-    Alexis Rutland, Regions Bank
-    Adam Schraeder, Mississippi Power
Additionally, the organization has allocated over $600K in funding to its nonprofit partner agencies and programs serving Forrest, Lamar, Marion and Perry Counties. This funding is determined through a rigorous interview process with United Way's Community Impact Committee and local nonprofit applicants.
"These grant allocations will be used for a wide variety of programs dedicated to bettering the lives of Southeast Mississippi residents," said Tracie Fowler, CEO of United Way of Southeast. "Increasing access to education, promoting healthy living and providing financial tools and resources to everyone in our region is vital to a thriving community. We make progress towards these goals by implementing collaborative programs and offering grants to nonprofits that work to impact lives in those areas. And that's only made possible through the generosity of our donors."
For a complete list of United Way programs and partner agencies, click here.