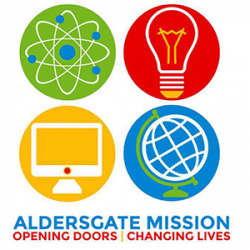 Description & Mission
Aldersgate Mission, a ministry of Main Street United Methodist Church since 1972, serves more than 60 youth of the downtown Hattiesburg area. It is the mission of Aldersgate to enhance the academic, social and spiritual development of the youth of the Briarfield community in order for them to become independent and productive young men and women of the world. Programs offered are intended to help children develop appropriate social skills, aid with academics, maximize leadership potential, teach compassion, build self-confidence, deter children from potential gang affiliation, explore talent, build character and promote spiritual growth.
Contact Information
402 E 2nd Street, Hattiesburg, MS 39401
Mailing Address:
P.O. Box 1009, Hattiesburg, MS 39403
601-544-8141
Education Partner Agency, Ensuring Children are Reading at Grade-Level
United Way of Southeast Mississippi funds are used to cover a license fee per student served in the Compass Reading Program as well as supplementing program salaries and internet accessibility. The Compass Reading Program is a web based learning module that is taught in the computer lab at Aldersgate Mission. The program allows for children to test their literacy skills and then provides targeted lessons in weak areas. Students are able to learn at their own pace and are monitored to ensure they receive any needed one-on-one assistance to progress in their learning. 
Meet Ryna
Ryna came to Aldersgate Mission when she was just five years old and placed into the pre-reading group of the COMPASS Reading Program. By the time she had finished that year, she was reading well into the first grade level thanks to a lot of hard work by Ryna, but also due to the attention and support she is able to receive from the staff and volunteers at the after-school program. After continuing to work with her for another year, her love for learning flourished, flying through the lessons and acing her exams, placing her at a third grade level by the time she entered second grade.
Donations from generous neighbors like you help Ryna and 59 other children in Forrest County succeed.