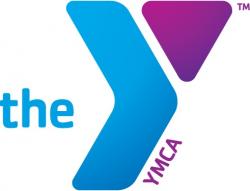 Description & Mission
The Family YMCA's mission is to put Christian principles into practice through programs that build a healthy spirit, mind and body for all. There are a myriad of programs and services for children, teens, adults, families and active adults, many with a special emphasis on childcare and health enhancement. In addition, The Family Y provides recreational and social programs at no charge for those with special needs and mental disabilities. All programs at the Y are structured around the core values of caring, honesty, respect, responsibility and faith. The Family YMCA is a non-profit, charitable community-based organization committed to helping individuals grow in spirit, mind and body, regardless of financial circumstances. 
Contact Information
3719 Veterans Memorial Drive, Hattiesburg, MS 39401
601-583-4000
Health Partner Agency, Creating Health Lifestyles
United Way of Southeast Mississippi funds support the work of The Family Y's CATCH program. This program is part of the after-school curriculum, serving children between the ages of 5 and 12 and focuses on instilling behaviors that promote healthy living. The program not only teaches children about muscular strength, flexibility, and cardiovascular endurance, but about healthy eating and balance. United Way funds provide financial assistance to families who cannot afford to pay membership costs at The Family Y.
Family Y in the News
The Family Y recently welcomed Matt Rumph as its new Executive Director. We had the opportunity to interview him in his first few months on staff. 
Meet Jacob.
Jacob was a member at The Family Y, but could never get into a good routine due to the limitations injury. After speaking with his doctors, he knew he would need to lose some weight before undergoing a surgical procedure for his back to increase the likelihood of good health outcomes. Thanks to the help of some employees at The Y, Jacob learned about the Group Lifestyle Balance program and signed right up. 
Over the course of six months, Jacob lost 37 pounds and is feeling so much better. He learned that better eating habits and exercising does pay off and thanks the Y staff for all the encouragement, confidence to set goals, and lessons he's learned to meet those goals.